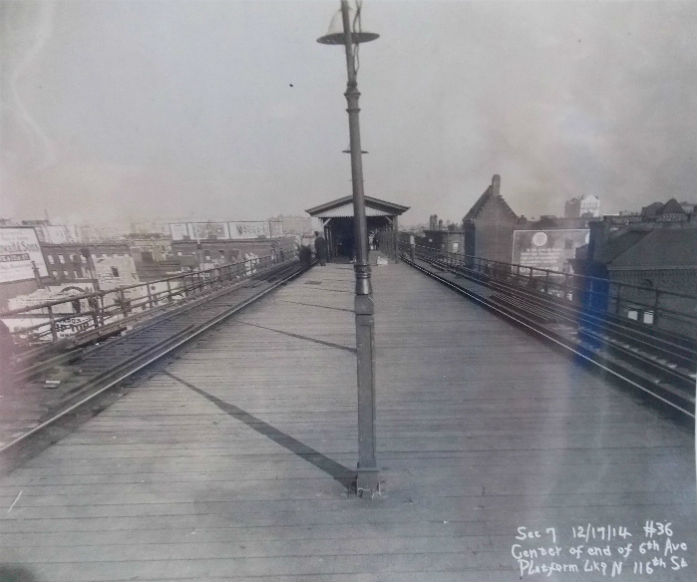 A great photograph on a sunny day taken on the 116th Street and Lexington Avenue subway platform looking north, on December 14th, in East Harlem, New York, 1914.
From the far left shows the roof tops of the brownstone buildings and businesses with some kind of track work being done (the photograph could be documentation of IRT train construction in 1914 since the text on the image at the bottom right reads "…end of the 6th Ave platform"). In the middle of the frame stands the photographer and the light pole standing dead center on the wooden platform from front to back. Moving to the right a stack of newspapers is waiting to be distributed as a large brick building with a chimney and others in the background.
The 116th Street station is a local station on the IRT Lexington Avenue line of the New York City Subway in East Harlem.
Click here to see what the area looks like today.
Do you or did you live in this area of Harlem?