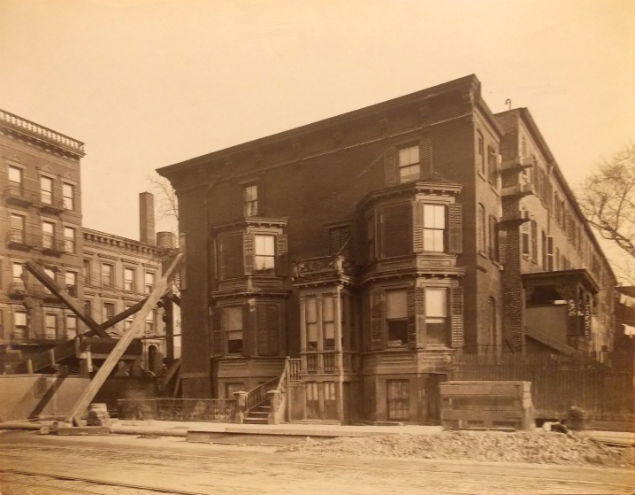 A great photograph on a nice sunny day during construction of a East Harlem brownstone  at 2125 Lexington Avenue at 126th Street in Harlem, New York, 1913.
Similar to some of our earlier Harlem history posts of photographs along Lexington Avenue on 116th Street and others, this image was taken during the construction of the 4, 5, and 6, train subway (aka the IRT) in East Harlem. Construction of the subway in this photograph from the left show large four by eight long timbers sitting in all directions to seemingly hold up or brace the brownstones outer walls. In the center of the frame sits this old very shallow brownstone with its open wood shutters, multiple floors and a two room deep building. Front right a pile of dirt sits in front from the construction and wood benches sit above it as our eyes move up to the wooden fence that cuts off the brownstone back yard from the street.
This old brownstone may not have survived the construction of the subway like many others, since it does not exist today.