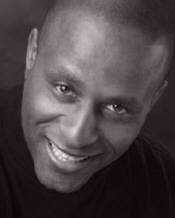 Harlem World Magazine is the premier destination for marketing and distribution of Harlem news, lifestyle and entertain-ment content. We're Harlem's expert daily voice that's edgy, humorous, politically aware–and completely unique.
Hailed by the NYTimes, Forbes and Savoy magazine for its work Harlem World Magazine expanded content offerings and social media connectivity now provides custom-ers with innovative experiences with a uniquely authentic Harlem sensibility.
Harlem World Magazine, was founded in 2003, is a company that curates Harlem online, events and in print content to a 30,000 weekly and growing network.
Founded by Danny Tisdale who served as an advertising production director at Interview, Essence, and Details Magazines, and Barney's N.Y., Tisdale's idea was to create quality Harlem content using Harlem-based photographers, designers and writers for Harlem World Magazine. He has won awards from the New York Foundation for the Arts (NYFA), Creative Time, White House Millennium Arts Council, the National Endowment for the Arts (NEA); Gordon Matta-Trust, the Mid-Atlantic Arts Foundation, the McArthur Foundation, and the Norton Foundation.
On a bright and spring night in April, 2003, the premiere of Harlem's first print company Harlem World Magazine hit the streets. In 2009, HarlemWordMag.com was launched to follow their readers wherever they were going and that was online. In 2013/2014 was awarded the Game Changer Award by the NAACP.
Harlem World Magazine's editorial approach builds on a 35 year tradition of journalism started by his deceased uncle Charles Tisdale at the Jackson Advocate. The Jackson Advocate is a strident voice for Mississippians who were poorly represented.
Charles Tisdale made a commitment to ensure the newspaper survived Klu Klux Klan bombings, and attacks from media outlets. The paper called it like it saw it, and it was challenging, and chastising. The paper encouraged discourse, critical debate, and understood the importance of having a voice for community ideas.
Interested in writing or taking pictures Harlem World Magazine? Get in touch and see our opportunities here.