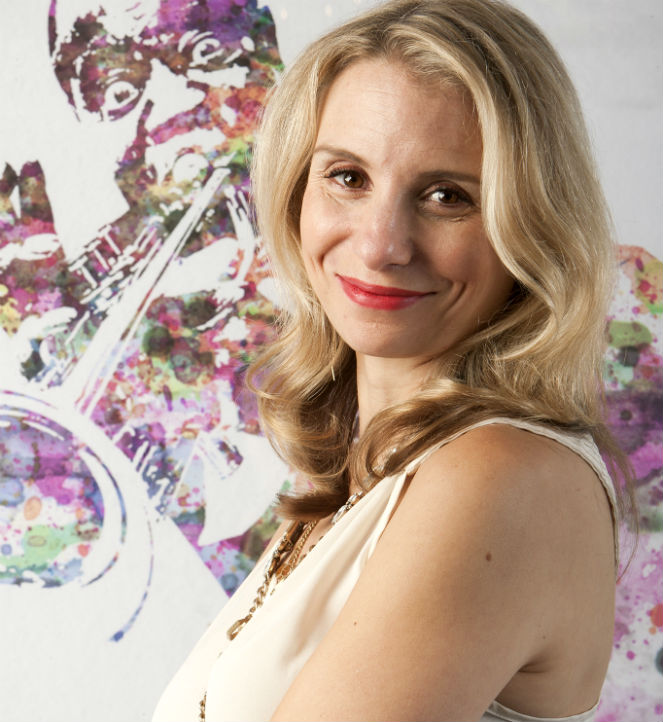 Crain's New York reports that New York can be a tough town when you're trying to make it big in showbiz. Ditto when it comes to the role of real estate broker. But don't tell that to actress, writer, producer and real estate entrepreneur Sarah Saltzberg.
The 38-year-old native of Needham, Mass., who is a co-founder of Bohemia Realty Group in Harlem, sees her dual career in theater and real estate as a powerful calling. Established in 2012, the residential and commercial firm has grown to 70 agents who handle sales and rentals from Inwood to the Upper West Side; its revenue last year came to more than $3.5 million. Her partner is Jon Goodell, a psychologist whom she met when she rented him an apartment in 2004.
Ms. Saltzberg welcomes the clarity of the business world. "You're making a deal or you're not, as opposed to auditions, where you often think you did well but then don't get any response at all," said Ms. Saltzberg. "I love that balance and the instant-gratification aspect."
One secret to Bohemia Realty's fast growth is hiring actors, writers, directors, filmmakers and musicians who want to earn a steady income while following their dreams. The show-business crowd has also formed a large segment of the firm's client base.
"People in the arts are a tight-knit group with specialized needs," said Ms. Saltzberg, who is looking to open new offices and expand into additional markets in East Harlem and Brooklyn. "Not only do we encourage that, it's part of our brand." Meanwhile, this philosophy has helped attract and retain new brokers, 50% of whom are former customers.
Inside Bohemia Realty's candle-scented offices on Frederick Douglass Boulevard, music plays in the background, and photographs of the Apollo Theater and vintage subway cars dot the walls. Perks for the sales force include an extensive mentorship program, the option to bring pets to work, free fitness training sessions and backup when someone has an artistic commitment.
Still, Bohemia's work ethic is anything but casual. "The goal is to make [the staff's] lives as comfortable as possible as long as they're hitting their numbers," Ms. Saltzberg said, noting that brokers are expected to maintain client contact even after the sale or rental is completed.
The large proportion of performers on Bohemia Realty's staff is unusual in the field, according to Steven Spinola, president of the Real Estate Board of New York.
"I think they recognize that when you're out there selling real estate that it's not very dissimilar to what one needs when getting up on stage and making a character believable," Mr. Spinola said. "It's those same traits that are invaluable when it comes to being able to make the case for what is positive about the real estate they are showing. Bohemia believed that most people in the arts could be good at it, and they've proved to be correct."
After graduating from Boston University's theater arts program, Ms. Saltzberg got into real estate accidentally at the urging of another actor who had just become a broker. It took a nudge from Wendy Wasserstein—the late playwright, for whose daughter Ms. Saltzberg babysat between waitressing—to get her seriously thinking about showing apartments as a way to raise money for her first show, she said. The show happened to be The 25th Annual Putnam County Spelling Bee, the 2005 Tony Award-winning musical Ms. Saltzberg co-created and in which she starred on Broadway.
Since that time, she has been a top salesperson for two real estate firms, co-written the nationally touring comedy Miss Abigail's Guide to Dating, Mating, and Marriage, appeared in the film City Island and on Showtime's series The Big C, and invested in five other Broadway shows. Her latest creative ventures include a new musical called Gettin' the Band Back Together, a TV pilot and teaching improv classes.
Bohemia's Michaela Morton, 23—an understudy in the Ballybeg theater's The Taste of It—and a licensed real estate agent, finds that the job complements her performing. "I think every actor is an entrepreneur in the sense that you're building a brand," she said. "These skills translate well when it comes to working in real estate at Bohemia."