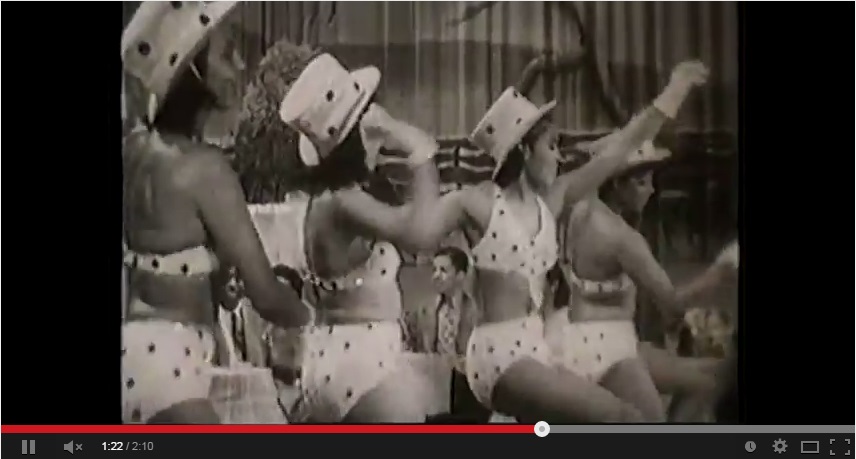 Sources say the title is a play on the song from the 1800s called "I Dreamt I Dwelt in Marble Halls".
The video with the five Delta Rhythm Boys performing "I Dreamt I Dwelt In Harlem," around the end of the 1930's and the early 1940's.
The Delta Rhythm Boys were inducted into the Vocal Group Hall of Fame.
Here's the Delta Rhythm Boys video:
The song was also performed by the legendary Glenn Miller and his orchestra who idea was to create a song that fit his ideas of Lenox Avenue. It was a monster hit for Glenn Miller in 1941. It reached no. 3 on the Billboard singles chart.
Here's Glenn Miller and his Orchestra version:

Wikipedia states that the music was written by arranger Jerry Gray, Ben Smith, and Leonard Ware. The lyrics were written by Robert B. Wright, the pseudonym of Buddy Feyne, who also wrote the lyrics to "Tuxedo Junction". The instrumental was recorded on January 17, 1941 in the studio, but had been previously performed live during a December, 1940 NBC radio remote broadcast from the Cafe Rouge, Pennsylvania Hotel, in New York City. The instrumental features a trumpet solo by Billy May.
The single, released as an RCA Bluebird A side single, B-11063-A, reached number three on the Billboard Best Sellers charts on April 5, 1941, staying for five weeks on the charts.
Which one did you enjoy the most?