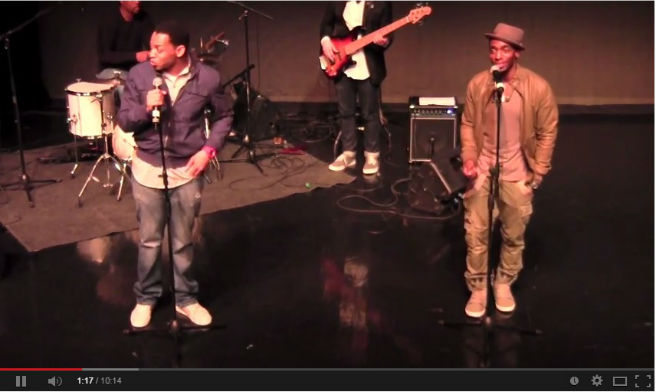 From Theresa M. Collins
This throwback video is from February 13th, 2012 performance held at the Clark Studio Theatre at Lincoln Center in New York City.
Original Spoken Word by Daniel J. Watts, featuring Derrick Baskin. In the band with Brian Whitted on keyboard, Michael T on bass, and DeWitt Fleming, Jr on drums.
The piece is produced by WattsWords Productions & N+N Productions.
The video below is by Jordi Coats:
djwatts06@yahoo.com
@dwattswords