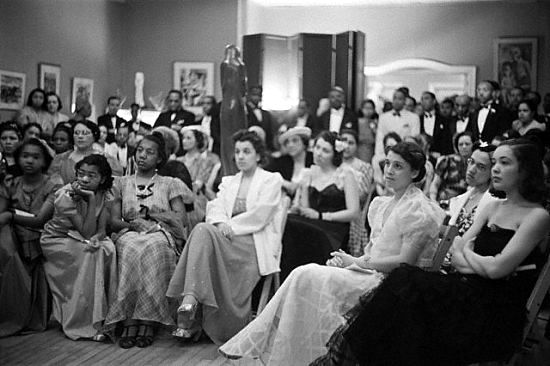 An elegant young boys, girls, men and women in Harlem high society listen to a performance by W.C. Handy at an art gallery, Harlem, New York,1936.
During this same year Handy played at the Apollo Theatre and Carnegie Hall, and a few years later he was internationally famous in 1941 for his memoir, Father of the Blues, although "Stepfather" might have been a more accurate label for the role he played in bringing Blues into the musical mainstream
More than 25,000 mourners filled the streets around Harlem's Abyssinian Baptist Church for the funeral of W.C. Handy, who died at the age of 85 on this day in 1958.
We're not sure exactly where the event was photographed. The image was produced by © Lucien Aigner/CORBIS