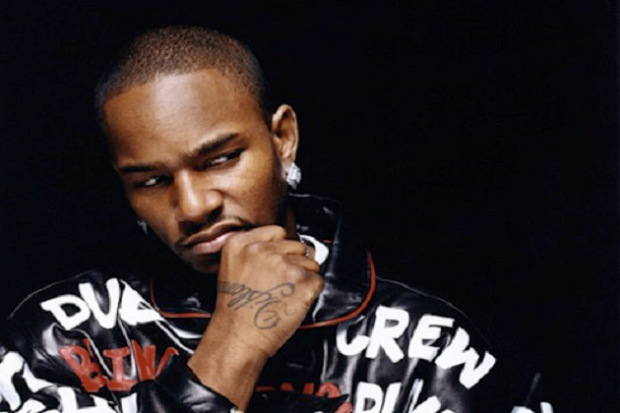 Dipset leader Cam'ron is keeping the anticipation for his upcoming third 1st of the Month EP installment by releasing the project's tracklisting this week.
Days away from its release, Killa's latest release will feature Diplomat Hell Rell and singer Estelle.
"1st Of The Month, Vol. 3″ sees Killa Cam connect with international vocalist Estelle, as well as JuJu, Rod Rhaspy, and Hell Rell for 5 new tracks! "1st Of The Month, Vol. 3″ drops 9/1, but is available for pre-order now! 1. Dumb B*tch 2. Devil (feat. JuJu) 3. On Top (feat. Rod Rhaspy) 4. Let The Show Begin (feat. Estelle) 5. Back On Our Bullsh*t (feat. Hell Rell) In the coming months, look for even more hi-profile guest appearances from the likes of 2 Chainz, Wiz Khalifa, and more! (Press Release)
Recently, Cam said an emphasis on dropping his monthly First of the Month projects has kept his upcoming Federal Reserve project shelved.
"It's good, man. I've been running around. I got this project calledFirst of the Month that drops every month. You guys at Complex know about that. Me and A-Trak had finished most of the EP a minute ago, so it's already done. It's just about letting these First of the Month EPs finish out and for A-Trak to get back from his tour." (Complex)
Cam also talked about recently linking with Diplomats Jim Jones and Hell Rell for some collaborations.
"Well, Hell Rell is on another track and Jim too. Not on another together, but they're on the next couple First of the Months. Then, Jim has an EP coming out soon that I'm on. We're all working. Maybe top of the year we might sit down and put something together as a group. But everybody is in a good space." (Complex)
Earlier this year, Killa revealed fans could look forward to him releasing a new project with fellow Harlem, New York native Smoke DZA.
"I got the 'First of the Month' project coming out probably next month," Cam tells Info. "Dameput together the A-Trak collaboration which is called 'Federal Reserve.' me and Smoke DZA got a project going on. It's like five different projects, basically what we're doing now is just trying to figure out the timing for everything. It's probably 150 new songs done." (Miss Info TV)