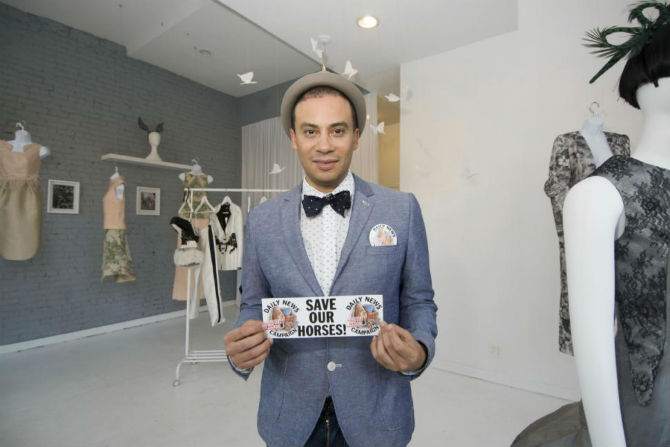 Fashion week is getting off to a galloping start.
Designer-to-the-stars Victor de Souza is kicking off the glittering week by trotting out a parade of couture-clad models who will ride along Central Park South in horse-drawn carriages.
Seven carriages, each holding a decked-out model, will travel east from Seventh Ave. to the Plaza Hotel and back again, beginning about 7 p.m. on Sept. 3, the night before the fashion shows start.
The carriages will mingle with the busy nighttime road traffic as part of the show's all-about-New-York theme.