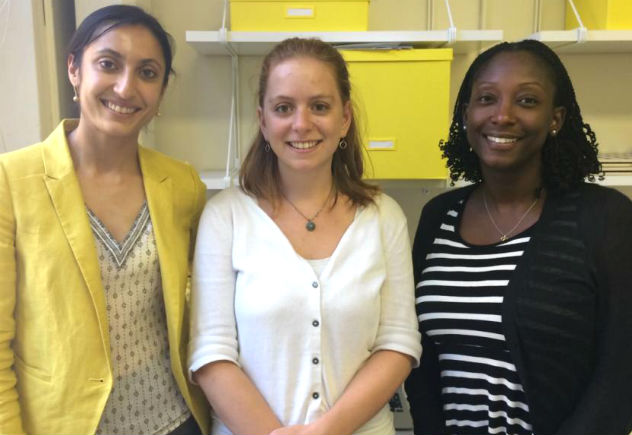 The NYDailyNews reports that Harlem start-up makes house calls — and the city has taken note. City Health Works, a community health organization, has taken its campaign into people's homes in an effort to educate East Harlemites battling a host of health woes.
"They explained to me how to eat," said Carmen Trujillo, 71, of East Harlem. "Nobody had taken the time to do that."
Trujillo, who is diabetic, said she was unaware she was eating the wrong types — and quantities — of food. Since City Health Works workers showed her how to keep a diary to track her food intake, she said her blood sugar had dropped and she'd lost 15 pounds.
They explained to me how to eat. Nobody had taken the time to do that.
Paid health coaches from the program make weekly home visits for three months, providing information about health, fitness and nutrition, and they follow up in person and by telephone for years afterward.
"Part of what we do is correct so many problems that exist in primary care," said Manmeet Kaur, the founder and executive director of City Health Works. "The biggest challenge is figuring out what to eat, how to eat and how to manage meds."
Kaur, 31, said East Harlem provided a natural target for the program, which she began designing in 2010. The nabe has the highest rates of diet-related diseases and asthma, she said. According to data from the city Health Department, 13% of adults in East Harlem are diabetic — compared to 9% citywide.
City Health Works, which launched in 2012, now serves more than 100 Medicaid and Medicare patients, mostly elderly, and uses a personalized approach to combating health issues while maintaining a relationship with each of the patients' doctors.
Kaur says her team of 10 health coaches has helped divert 20 patients from the emergency room by providing assistance.
The city Health Department, which is looking to reduce health care costs and improve outcomes among those living with asthma, hypertension and diabetes among public housing residents, is negotiating a contract with City Health Works, though the agency said it had not been finalized.
"We believe City Health Works could be a great partner in implementing a Community Health Worker program in East Harlem," an agency spokesman said.
Photo credit: Manmeet Kaur, executive director and founder of City Health Works with Operations Analyst Elsa Haag and Director of Health Coaching Jamillah Hoy-Rosas.