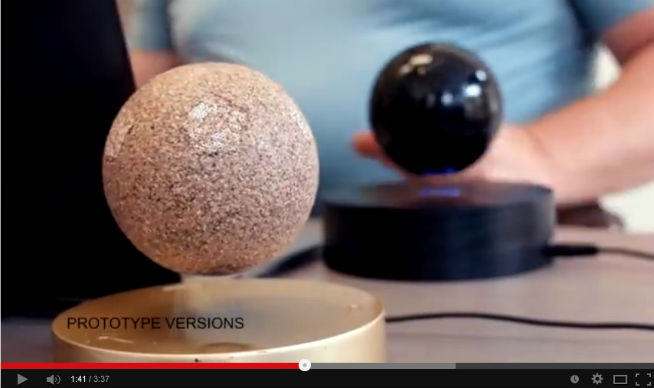 From S. Buckner
In a world filled with speakers that look and sound the same old thing, OM/ONE is a paradigm shift. Designed by a team of world class industrial designers and audio engineers, OM/ONE is as functional as it is beautiful.
Don't believe us, look at the image above and check out the features:
Levitating Driver for world class sound – perfect for those hip hop junkies in Harlem who want to hear every high and low with no external distortion with the OM/ONE levitating driver. OM/ONE was engineered and tuned by the former Director of Engineering for Velodyne Acoustics. Pair two OM/ONEs together in your partment for true stereo sound.
Bluetooth 4.0 – Connect your phone or other bluetooth device and play music from popular music apps like Pandora, Spotify, Rdio, and Beats Music. Change tracks and control volume from your Harlem apartment up to 33 ft. away.
Type 1 Microphone – Conference call at the Chamber or Community board will never be the same. Enjoy pristine OM/ONE audio and get inspired by the world's first levitating speaker phone.
Hopefully they send us one to review for you. Check them out on Facebook at https://www.facebook.com/search/more?q=omaudio1