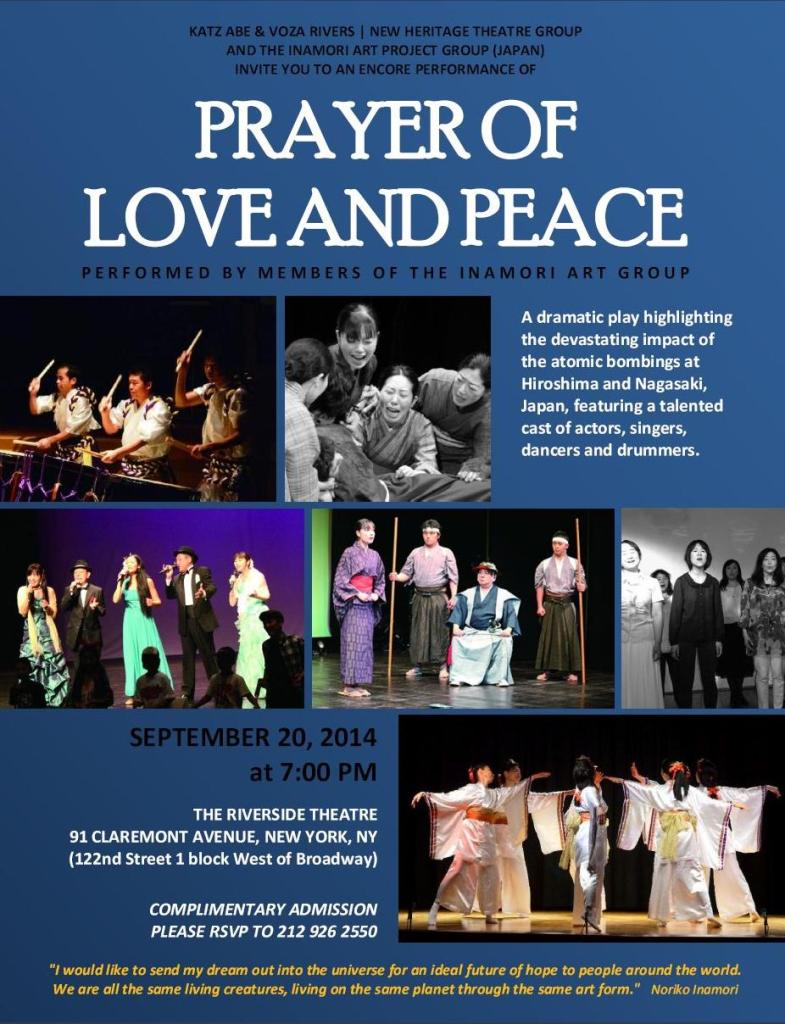 Harlem arts guru Voza Rivers executive producer of New Heritage Theater and Kate Ibu, Internal Producer, the New Heritage theater  and writes that Noriko Inamori

, the founding creator of the Inamori Project, passed away in 2013.
Her dream and mission was to use the Inamori Project, in song, dance, music and storytelling to send a compelling message of peace throughout the world. 
Today, In light of the violence and struggle in Europe, the Middle East and in our own country, we felt it was timely to bring back this presentation from Japan, that tells the story of the devastating impact of the atomic bombings at Hiroshima and Nagasaki, to both honor her commitment and once more send into the world a Prayer of Love and Peace.
Check out the Inamori Project with a special musical message of peace from Nigerian songstress Joyce Adewumi.
September 20th, 2014, 7 pm
Riverside Theatre, 91 Claremont Avenue, Harlem, New York.