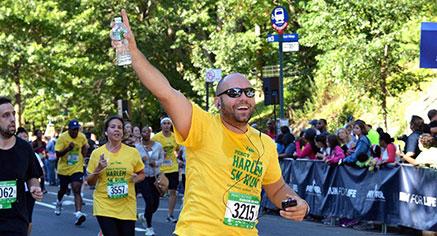 Where's my sneakers/ This 5K race honors the late Percy Sutton, who as Manhattan borough president in the 1970s championed the New York City Marathon as a five-borough event and remained a supporter of NYRR and running throughout his life; he passed away in 2009. The run and the health walk celebrate historic Harlem and are part of HARLEM WEEK, one of the northeast area's largest cultural celebrations.
Saturday, August 24, 2013 8:30am
For more information about HARLEM WEEK events and The Greater Harlem Chamber of Commerce, visit www.HarlemDiscover.com.
Review our enhanced security measures.
Use MTA Trip Planner to help you get there.
All race details are subject to change.