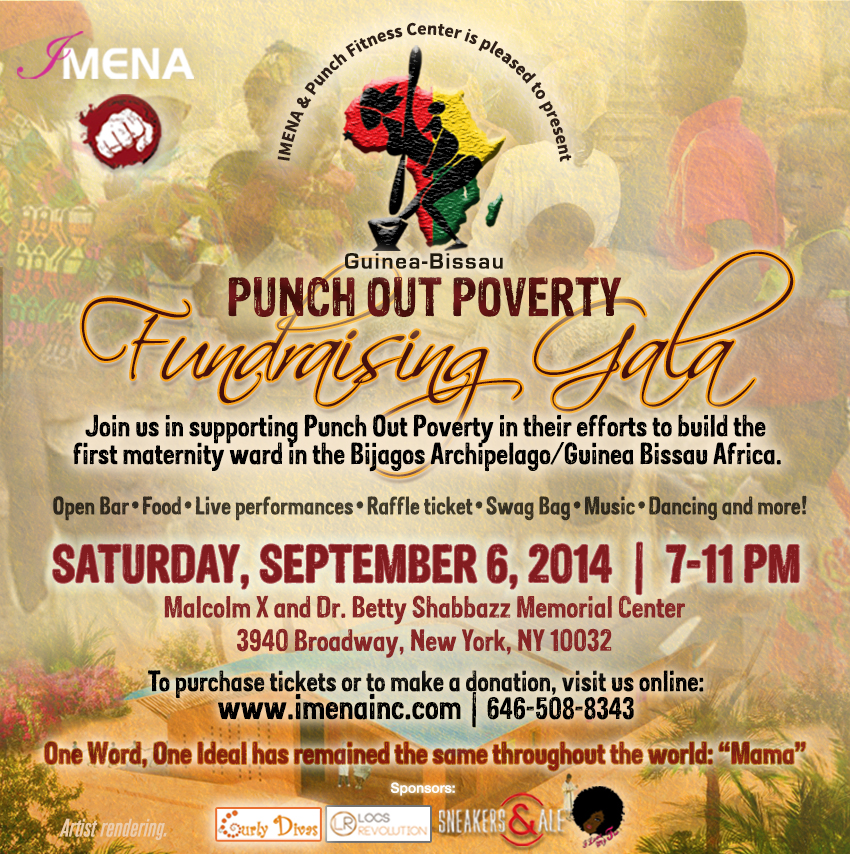 On September 6th 2014 we are hosting the first Fundraising Gala event to raise money for our non-profit organization, Punch Out Poverty. Punch out Poverty is a registered 501-C3 non-profit organization. Currently we are building the first 1st maternity ward in the Bijagos Archipelago, Guinea Bissau Africa. Proceeds from this fundraising event will go to help in the completion of the maternity ward. 

Our goal for this event is to raise at least $30,000 to donate to Punch Out Poverty. The need is great.  "Reality is that pregnancy in this region is an endangerment.  Life offers an ultimatum: either bear a complicated pregnancy at home, or take a risk against time and travel 9 hours through an open ocean, with the hopes of reaching a mainland hospital. More than likely the mother, the child, and often both do not survive.  We have made MOTHERS our first target for aid.  If it is true that the children of today are the society of tomorrow, then together, we must ensure their existence.   A maternity ward is a fight for the existence of mothers, family, and the future." – Punch Out Poverty

You can purchase tickets to this event online. Your ticket includes: Open bar, food, live performances, dancing and music, swag bag, raffle ticket and more. It's going to be a great night for a great cause.
You can also get involved by donating, and spreading the word to your friends and network about this event. There is a digital flyer attached to this email. Please feel free to use it on social media or to send to your friends. We look forward to seeing you at the party! We thank you in advance for helping us make this vision come to life. 

Purchase tickets and / or donate here: IMENA and Punch Fitness Center