Harlem Youth Publishing Empowerment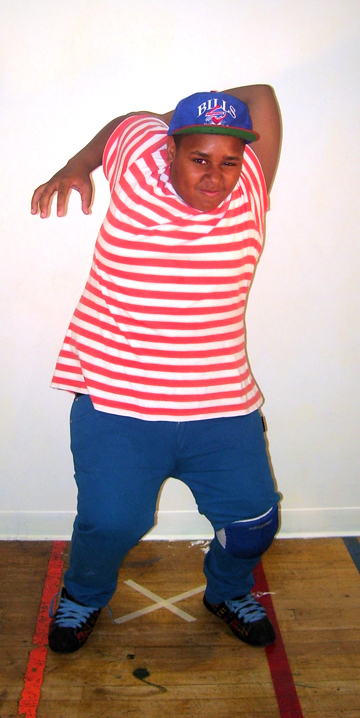 "…the sky is the limit, when our heart is in it…"- Mario Alonso Puig
The aim of HYPE—Harlem Youth Publishing Empowerment is to give Harlem youth an alternative route to success by providing a creative avenue for individual and group expression. HYPE values the voice and vision of today's youth, and allows youth to produce content relevant to their interest and community needs. HYPE aims to expand the use of social networking and youth publishing into forums of professional expertise. HYPE's overall goal is to give minority youth a voice, by creating workshops that inspire and sustain achievement.
"Vocational students graduate at higher rates…" – Crains Report, 2014
Harlem Youth Publishing Empowerment (HYPE) is a Harlem based organization that teaches youth the publishing industry. HYPE aims to teach the skills of
Photography & Video,
Graphic Design,
Production,
Writing and
Advertising.
Current Programs and Accomplishments—HYPE is structured as a community-run organization to maximize professional and academic networks for minority youth working over the last two years with two years with:
Harlem Children's Zone (HCZ), In the early 1990's, HCZ ran a pilot project that brought a range of support services to a single block. We taught the kids sales skills  to address all the problems that poor families while bringing publishing skills to the youth in the area. Harlem, NY
The Beyond the Bricks Harlem USA is a black male nation-wide initiative empowering them for the future. The project is a Partnership with the Beyond the Bricks organization, Teachers College at Columbia University and Tisdale Studio in Columbia University, Harlem, NY.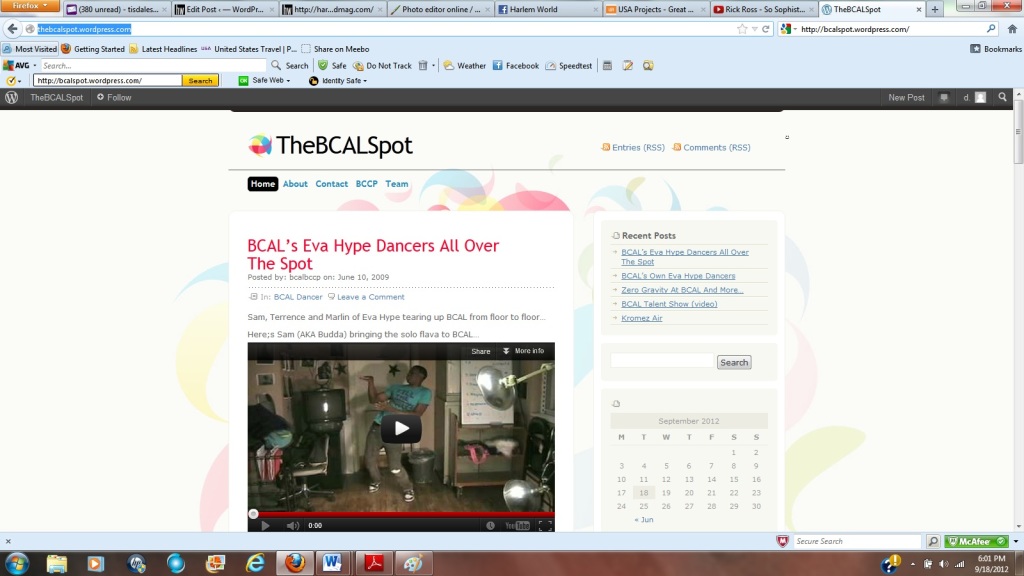 (screen shot from BCAL Spot site)
TheBCALSpot.com, was a youth produced blog for students at the BCAL youth center in Brooklyn, NY on Flatbush Avenue at Brooklyn College as part of the Brooklyn College Campus Program (BCCP). Brooklyn College, Brooklyn, NY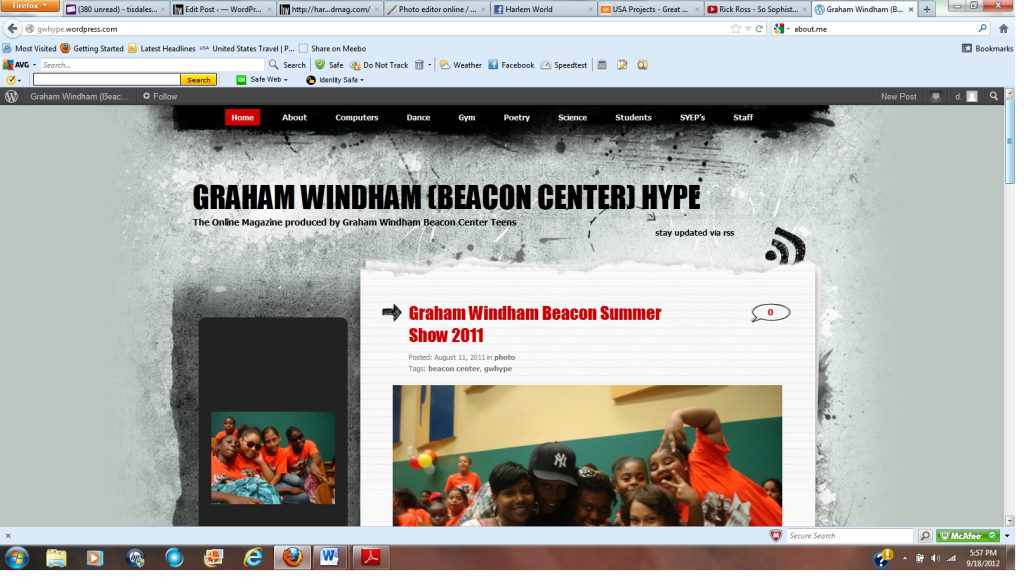 (screen shot from GHYPE site)
GWHYPE is a youth produced blogsite for students at the Graham Windham Beacon Center school in Harlem produced during the summer 2011 for students who attended the school.Wadliegh High School, Harlem, NY.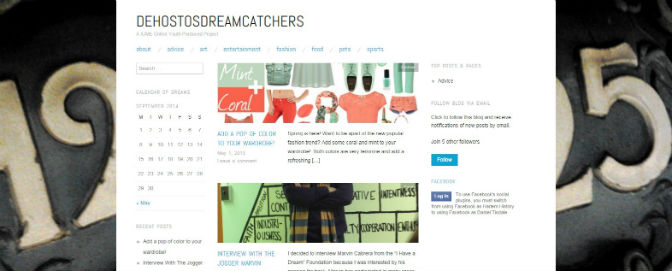 (screen shot from DeHostorDreamCatchers site)
DeHostos Dream Catchers is the name of the youth produced site by the youth at The Dream Foundation was a local initiative empowering youth in the foundations membership. The project was in Partnership with The Dream Foundation, Students and Teachers College at Columbia University and Tisdale Studio, Harlem, NY.
The Board of Directors includes local community members, professionals in the publishing industry, members who hold academic positions in journalism schools, a social worker who will serve as the program director, and an accountant who will manage the financial responsibilities of the organization. In collaboration with high schools and other organizations, HYPE aims to meet the demanding needs of minority youth in Harlem.
For more information contact us at 646.209.5748 or by e-mail at harlemworldinfo@yahoo.com. or make a donation to keep this program free here (using the hwmaccts@yahoo.com e-mail address)