Featured Show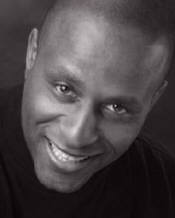 The Danny Tisdale Show hosted by Harlem World Magazine founder, and artist Danny Tisdale as talks about all things Harlem and the world with his wonderful guests.
Danny Tisdale is a Harlem Arts Alliance, NAACP Game Changer, White House Millennium Arts Council, National Endowment for the Arts (NEA), Norton Foundation, McArthur Foundation, and a Norton Foundation award recipient. Tisdale comes from a deep history of journalism he inherited from his uncle Charles Tisdale, founder of the Jackson Advocate in Jackson, Mississippi.
Some of the guest on his show have been Regina Smith at the Harlem Business Alliance, City Council speaker Melissa Mark-Viverito, diva Melba Moore, celebrity and singer Tracie Braxton,  Rain Pryor from Harlem RBI, Madame C. J. Walker grand  daughter Alelia Bundles, Harlem real estate magnate Eugene Giscombe,  DJ Stormin Norman, Yvette Cambell at Harlem Studio for the Arts, the Schomburg's Dr. Khalil Gibran Mahammad, Harlem congressman Charles Rangel and many, many more.
You can talk with Danny about Harlem and the world on his Facebook page here.
Grab your tea and listen in on Blogtalkradio, itunes, Google or listen to live taped shows below: