Featured Show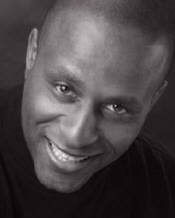 The Danny Tisdale Show hosted by Harlem World Magazine founder, and artist Danny Tisdale as talks about all things Harlem and the world with his wonderful guests.
Danny Tisdale is a Harlem Arts Alliance, NAACP Game Changer, White House Millennium Arts Council, National Endowment for the Arts (NEA), Norton Foundation, McArthur Foundation, and a Norton Foundation award recipient. Tisdale comes from a deep history of journalism he inherited from his uncle Charles Tisdale, founder of the Jackson Advocate in Jackson, Mississippi.
Mr. Tisdale has also extended his activism through art into the community, earning recognition as a respected community advocate. In 1995, he was elected New York State Committee Member to the 70th Assembly District. In that role, he lobbied elected officials, worked with government agencies, community organizations to address constituent concerns. During the same period, he served as an active member of Manhattan's Community Board #10 in New York City, and held numerous sub-committee seats to include: Arts & Culture, Economic Development and Empowerment Zone, Land Use, and Education. He was also appointed to Manhattan Borough President Ruth Messinger's Youth Committee. In 1996, he hosted a Arts Commentary show on radio station WBAI in New York City, and later transitioned from artist with a social commentary to political activist, developing policy recommendations that would address community needs.
Daniel Tisdale's community work also includes extensive consultation as a Board Member with the Los Angeles Poverty Department (LAPD); the National College Art Association (CAA); the New York Foundation for the Arts (NYFA); Independent Publishers Association (IPA); Creative America; and Creative Time. He has also served as a commentator on the issue of censorship before a U.S. Senate Sub Committee Hearing for the National Endowment for the Arts (NEA).
He has also worked with government, community leaders and unions across the nation to create the National Visual Artists Guild (NVAG), a guild for visual art professionals. Mr. Tisdale has successfully conducted an intensive organization strategy training for the AFL-CIO Organizing Institute. He participated in the PBS American history television series Colonial House.
Some of the guest on his show have been Regina Smith at the Harlem Business Alliance, City Council speaker Melissa Mark-Viverito, diva Melba Moore, celebrity and singer Tracie Braxton,  Rain Pryor from Harlem RBI, Madame C. J. Walker grand  daughter Alelia Bundles, Harlem real estate magnate Eugene Giscombe,  DJ Stormin Norman, Yvette Cambell at Harlem Studio for the Arts, the Schomburg's Dr. Khalil Gibran Mahammad, Harlem congressman Charles Rangel and many, many more.
You can talk with Danny about Harlem and the world on his Facebook page here.
Grab your tea and listen in on Blogtalkradio, itunes, Google or listen to live taped shows below: