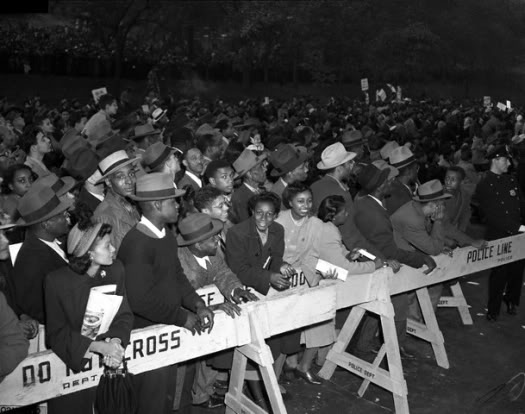 It's 1948 in Harlem, where a large crowd hears an address by then Harry S. Truman as he campaigns in Harlem, New York.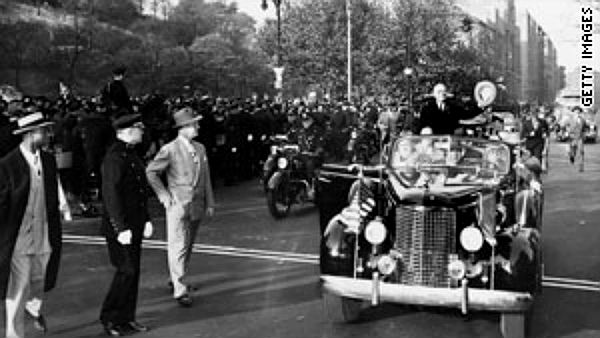 Though Truman was a reformed 'racist' from Missouri he also ordered the desegregation of the armed forces and became the first president to campaign in Harlem.
A few years later in 1952 Truman returned to Harlem to present the Franklin Delano Roosevelt Memorial Brotherhood award in Harlem to Dr. D. C. Anapansa- Johnson for his civil rights efforts 1952.