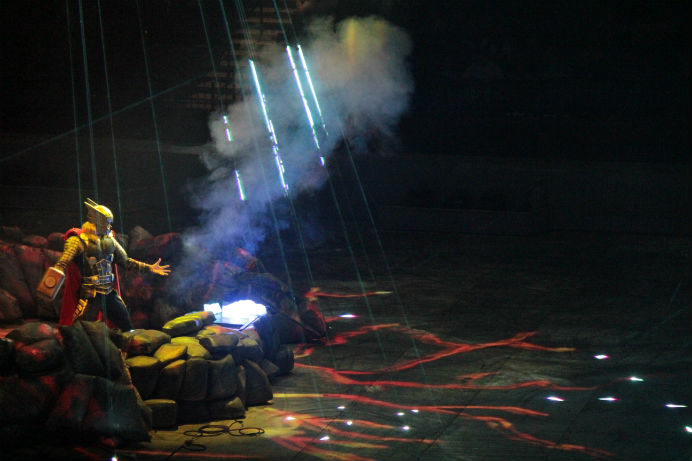 By Seitu Oronde
Marvel Universe Live, stylized as Marvel Universe LIVE!, is a touring live action arena show featuring Marvel Comics characters by Feld Entertainment. The shows world premiere was photographed on Wednesday, August 13 at the Barclay Center in Brooklyn, NY.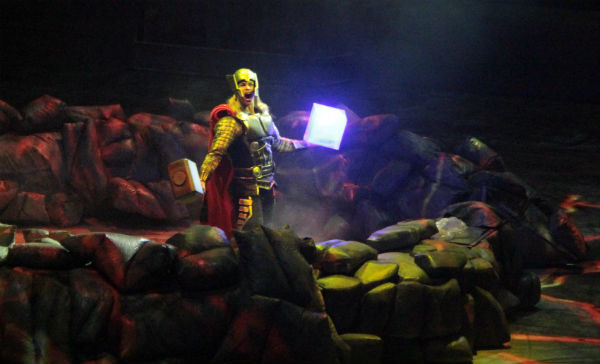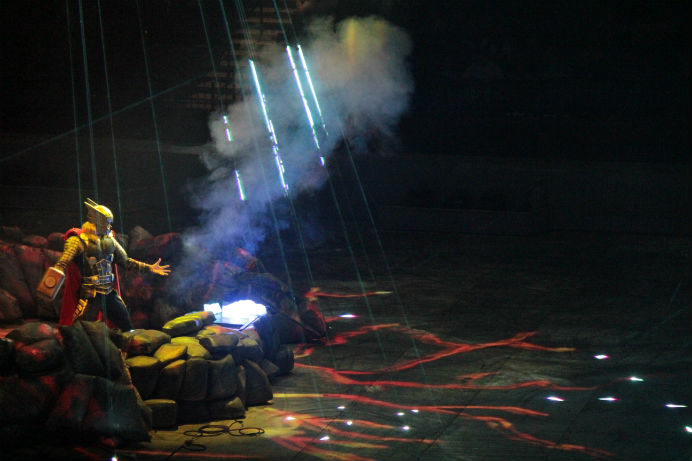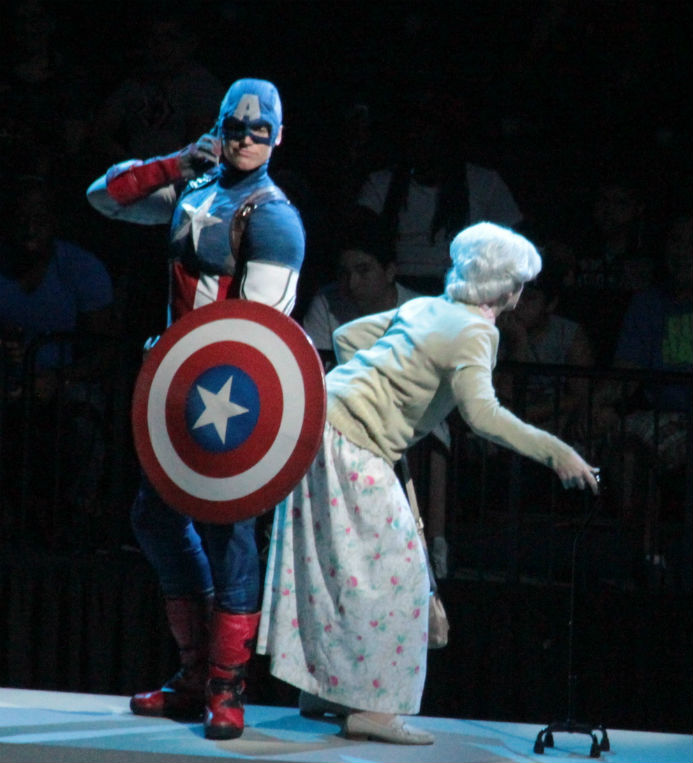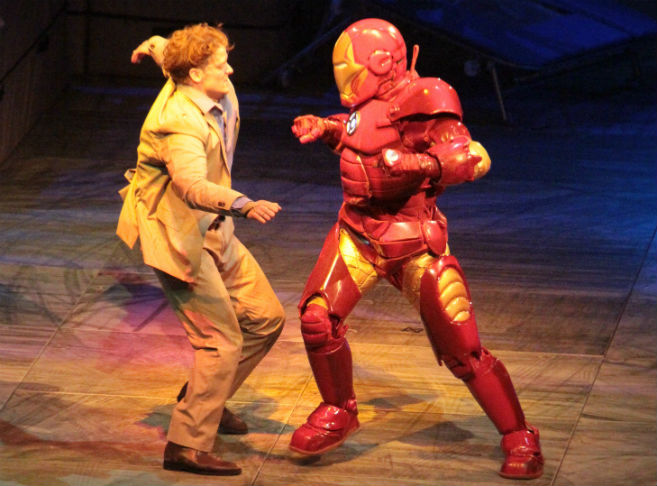 The performance was dramatic, and colorful using some of the same techniques used in Marvel's previous licensed theatrical show, Spider-Man: Turn Off the Dark, a Broadway musical was plagued by several injures.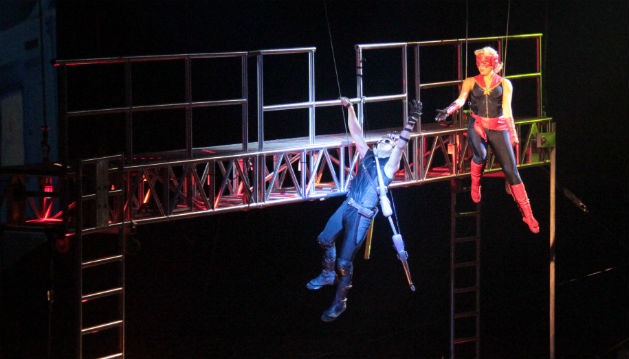 The movie licenses currently do not restrict the licensed out Marvel characters appearances in a theatrical show like an arena show.