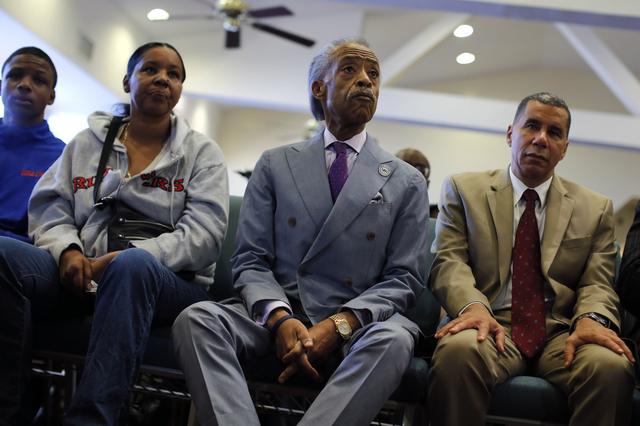 Thousands of people have begun gathering on Staten Island for today's much-anticipated We Will Not Go Back march against police brutality.
Led by Rev. Al Sharpton and his National Action Network, the march is held in solidarity with the family of EricGarner, the Staten Island man who was killed when a cop placed him in a chokehold during an arrest last month.
Hundreds of cops are also expected to be at the march; some sources say their presence would be "as unthreatening as possible," while others said they've been instructed to bring their "hats and bats"—riot gear comprised of helmets and nightsticks.
In an editorial today, the NY Times about de Blasio's response to the protests: "In one sense, the protesters have already won. The Garner case is not being brushed aside; the Staten Island district attorney has said he will present it to a grand jury, and the involvement of several other oversight bodies seems to assure a thorough investigation. What is less certain — and this is the larger point of the protest — is whether aggrieved residents will achieve some level of faith in the future of policing in Mayor Bill de Blasio's New York."
Sharpton, Garner's family, former Gov. David Patterson and more organized at Mount Sinai United Christian Church this morning, calling for a peaceful demonstration.
Check out the raw footage from the event: