1. Aaron Davis Hall/Harlem Stage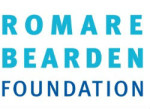 The Romare Bearden Foundation was established as a nonprofit by the artist's estate to preserve and perpetuate the legacy of Romare Bearden.
4. Contemporary African Art Gallery
5. Dance Theatre of Harlem
7. Dwyer Cultural Center
8. Harbor Arts & Sciences School
10. Harlem School of the Arts
11. Jazzmobile
12. Manna House Workshops
13. Museum of the City of New York
14. National Black Theatre
15. National Museum Of Catholic Art & History
16. Riverside Emerging Artists League (REAL)
17. Schomburg Center For Research In Black Culture
18. Studio Museum In Harlem
19. Symphony Space
20. The Jazz Museum in Harlem
21. Triple Candie
22. Uptown Dance Academy
Arts Map
Here's selections from readers, hit the blue icons from the Studio Museum on 125th Streets, to the murals in East Harlem, the sculptures in central Harlem and the sweet work in Sugar Hill …

View Harlem Arts Map in a larger map.